Customized Treatment
Forever Smiles Orthodontics is more than just a name; it also speaks to our team's desire to create dazzling smiles for our patients that last a lifetime. Our practice caters to a diverse range of patients in Hollywood, FL, and we are excited to bring quality orthodontic work to our flourishing community. As your neighborhood orthodontist, we will ensure you experience customized care coupled with advanced techniques that will make you want to smile.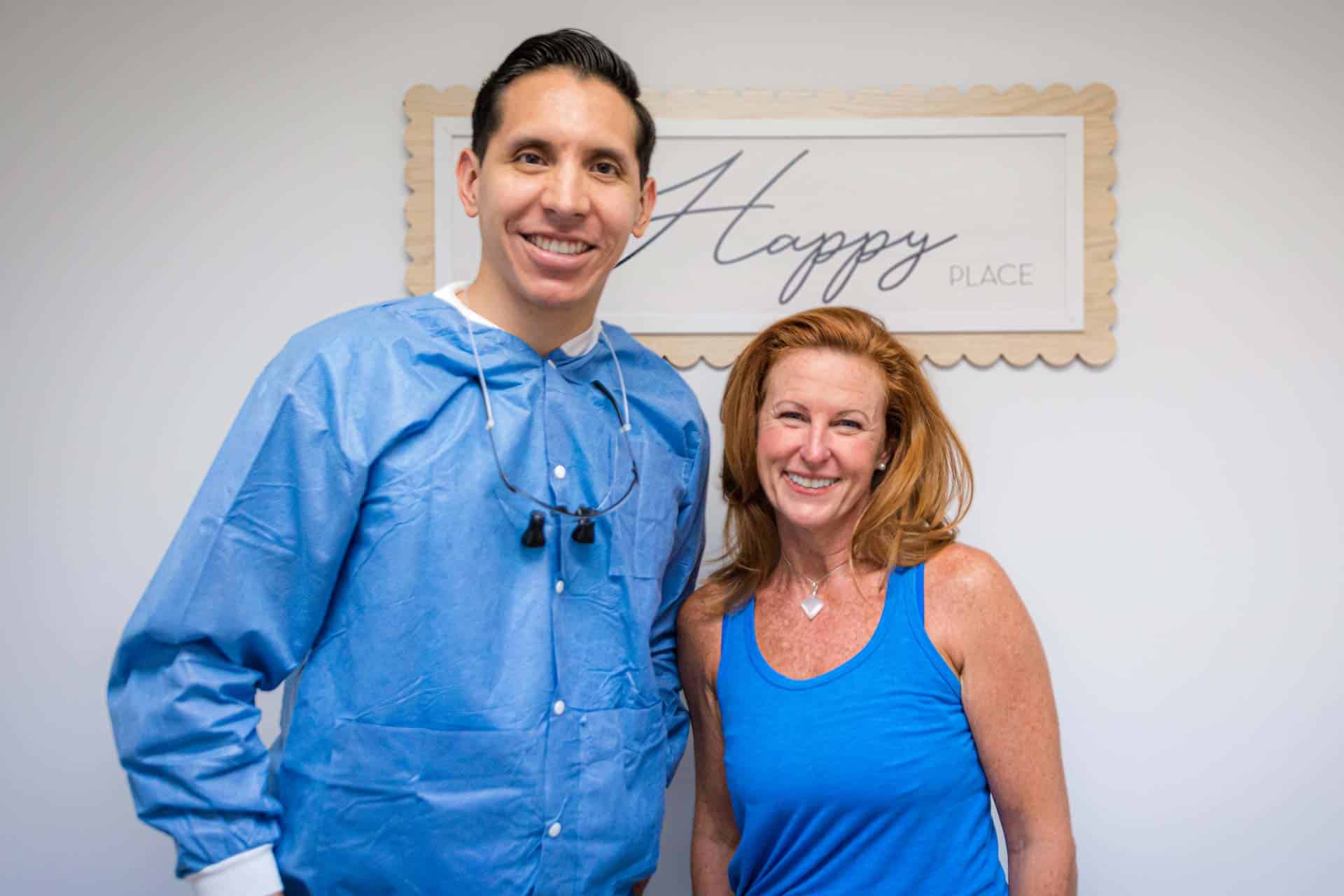 Caring Expert
Our practice owner and Board Certified Orthodontist, Dr. Daniel Camacho, DMD, MS, has made his mark in our community and beyond by establishing himself as an authority in our field and providing expert care to our family of patients. Dr. Camacho is never satisfied by accepting the norm and instead goes above and beyond to set a new standard for modern orthodontics by raising the bar for quality care. When you step through our doors, you will soon understand that we have cultivated an office culture centered on putting our patients first. Our team has been inspired by the smile transformations we've created for our patients, and we are always ready to help members of our community achieve their forever smile.
Patient-Centered Care
We take a three-pronged approach to care that includes providing esthetics-driven, evidence-based, and patient-centered orthodontics. We often find that our patients are amazed by the change they can achieve through corrective treatment, and we are passionate about helping them reach their desired results. Many people go through their life feeling uncomfortable with their own smiles, and this has changed the way they interact with the world. We want our patients to understand that they don't have to accept this discomfort, and they can have a smile they are proud to show off.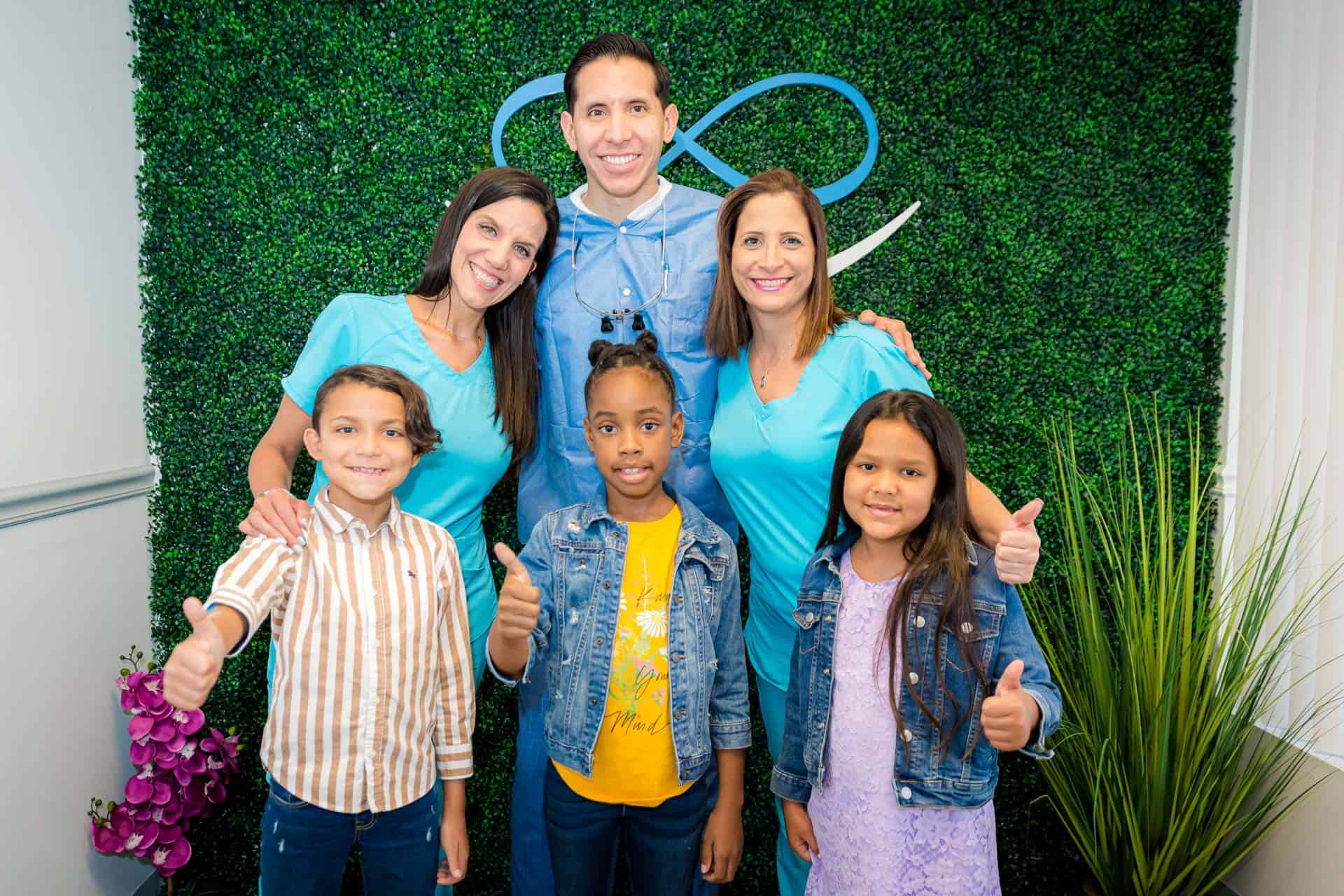 At Forever Smiles Orthodontics, we have built a practice that champions giving quality orthodontic care that best serves our patients in their current life stages. Dr. Camacho is well-known for only suggesting treatments that he feels are necessary for the health and appearance of your smile. We want you to leave every appointment knowing that you are receiving care that best suits your needs and orthodontic goals, rather than being sold a treatment that doesn't serve your interests. One of the reasons we love our field is because we have the opportunity to make our patients feel seen and heard through treatment in a way that inspires them to lead their most authentic lives. We believe that personalized orthodontic care should make you feel like one in a million rather than one of many.
In pursuit of offering the highest quality of services possible, we've assembled a team of detail-oriented professionals who are perfectionists when it comes to crafting your improved smile. Dr. Camacho will take his time to identify your needs and create a treatment plan designed to ensure each tooth will move to the perfect position for your dream smile. We stay up-to-date on the latest techniques in the field of orthodontics so we can offer you a treatment that is both modern and effective. In addition to evolving processes, we have adopted technology into our office that helps us optimize your treatment and tailor your results.
Standing Out From the Crowd
1. Esthetic-Driven Philosophy
We practice esthetic-driven orthodontics, which means the primary objective of our treatments is to create stunning smiles that will stand out.
2. Boutique-Style Practice
As a low volume, patient-centered practice, we afford you the time and attention you deserve and strive to make your visit truly enjoyable.
3. Evidence-Based Treatments
All treatment protocols we perform are based on the best available scientific evidence to ensure their efficacy, efficiency, and long-term stability.
4. Flexibly Affordable Fees
We offer a range of treatment options to meet your particular needs as well as your budget, and we will help you decide which one is right for you.
Creating Forever Smiles
Through our consistent results and high-level care, we've been honored to gain the trust of our patients and our community. Our number one priority has always been to create beautiful smiles that our patients are proud to wear, and our team is dedicated to providing care that reflects this goal for years to come. In addition to building treatment plans, we are also committed to building relationships. Orthodontics is a field that lies at the crossroads of science and creativity, and we enjoy making expert-level treatment fun for everyone.
We are excited to get to know you, and we want to create a comfortable environment where you can speak up about your goals for treatment. To best understand your orthodontic needs and goals, we offer complimentary first visits where you will get to experience our one-of-a-kind office firsthand. During this appointment, we will assess your needs, give you in-depth treatment information, and get to know you as a patient. We will also elaborate on who we are as a practice and show you how we can help you achieve your forever smile. After we go over all the details, from treatment plans to payment options, you can start treatment as soon as the next day if you feel comfortable.
Forever Smiles Orthodontics is a practice you can trust to provide expert care with a personal touch. We view each of our patients as unique and deserving of a treatment plan that is as custom as them. Our team is passionate about staying current on the latest scientific evidence and research in our field. We will use this knowledge to make clinical decisions that will lead you to a beautiful and healthy smile.