Your First Visit Is Free
The Forever Smile Orthodontics team is passionate about helping patients achieve their forever smiles, and this all starts with a free first visit. We want our patients to experience the unique culture of our practice and understand that we put a high priority on best serving our patients' needs and goals through treatment. From the moment you walk in, you will be welcomed by a knowledgeable staff that is prepared to help you begin your smile transformation.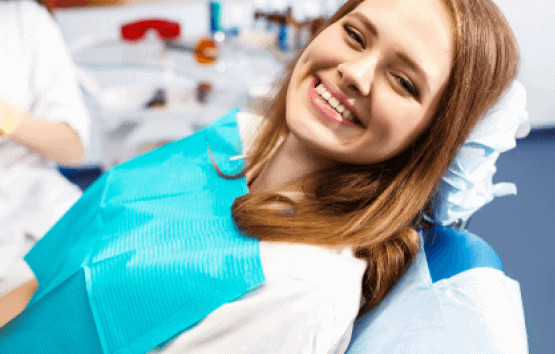 We begin by treating the individual before we treat the patient. We want to get to know who you are and how we can best treat you based on your expectations. We pride ourselves on delivering an experience that makes patients feel seen and heard, so we encourage you to take an active role in your treatment and speak up when you have a suggestion or correction.
Additionally, you will get to know more about who we are as a practice. We strive to set the standard for modern orthodontics, and we are constantly growing and evolving in our field. Our patients benefit from our willingness to change for the better and adopt advanced techniques and technology to provide the best treatment available. We hope that you feel confident in your decision to move forward with our office by understanding that you will receive the highest quality care with our skilled doctor and team.
What Happens During a Consultation?
After we get to know each other, we will proceed to take digital photos and a preliminary, low-dose x-ray of your teeth to give us a full view of your oral health needs. Dr. Camacho will then perform a comprehensive orthodontic examination. He will listen to all your concerns and treatment goals, and he will take the time to explain all the options available to you. Typically, patients will fall into one of three categories in terms of readiness for treatment.
These include:
No treatment is needed at this time
Treatment is needed, but not at this time
Treatment is needed at this time
If treatment is needed in the future, we will schedule an observation appointment to allow for necessary growth, tooth eruption, or other factors to occur. We never want to rush quality or treatment success, and you can trust our doctor and team to be upfront with you about what best suits your current stage.
If treatment is needed at this time, we will discuss the recommended treatment options, treatment length, consequences of not proceeding with treatment, the costs of treatment, and the financial options available. For your convenience, we will reserve time to get started with treatment at this same visit should you wish to proceed at that time.
How Long Will Treatment Last?
One of the most commonly asked questions is about the time frame for treatment and how long a person will need to wear braces or Invisalign. Treatment length depends on various factors, including the extent of issues being addressed and how well a patient takes care of their appliance during the process. After we perform a comprehensive exam of your mouth and jaw, discuss your options, and decide on a treatment, our team can give you a realistic timeline for when you will achieve your dream smile.
What Will Treatment Cost?
We believe that investing in corrective treatment is investing in a higher quality of life. Braces and Invisalign improve esthetics as well as your oral health to give you a happier and healthier smile that you are excited to wear. Orthodontic treatment costs vary based on the duration, nature, and complexity of treatment and can range from approximately $2,000 for short cases of Invisalign to $10,000 for cases that require jaw surgery. The exact cost of your treatment will be determined at the time of your free consultation following your full orthodontic examination, diagnosis, and treatment plan presentation.
At Forever Smiles Orthodontics, we believe in making out treatments as affordable as possible without compromising on quality. That is why we are proud to offer flexible payment plans through in-house, interest-free financing. Most of our patients can begin their treatment with initial down payments as low as $250 and subsequent monthly payments below $200. During your free consultation, we will be happy to discuss all the payment options available to you, and we will work with you to find a plan that meets your budget.